Aluminium Multifolding Door Specialists, Kent
Aluminium Multifolding doors from The Door and Window Company in Kent, offer flexibility in more ways than one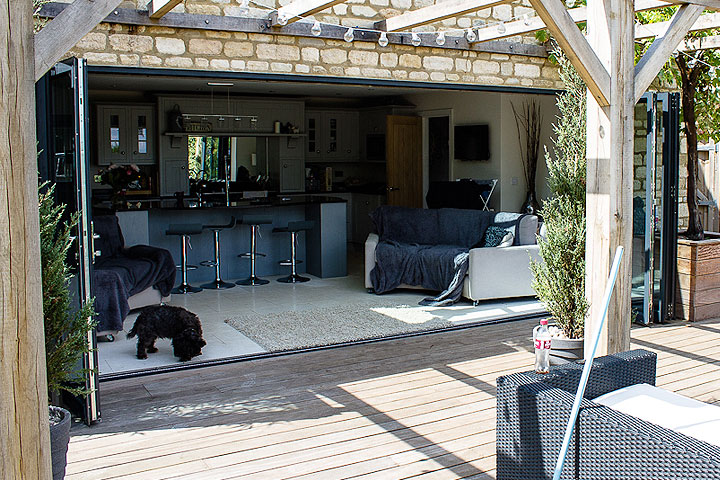 Flexible Living Spaces
Giving you added flexibility to your living space, aluminium multifolding doors can be used either internally or externally. However, the most popular usage is as a wall separating a room from the garden.
Many Door Configurations
Doors and panels can be used in any configuration, style and design with all configurations available in both open-in and open-out options. Stainless steel wheels also ensure smooth and consistent operation, making it truly effortless to let the outside, inside your home.
Whatever you want, you can be sure that a multifolding door will revitalise your room while still working hard to keep your warm and safe.
Cornerless Multifold Door
The Corner less Multi-Fold Door can be used to open a kitchen/dinner up into the garden, resulting in a completely open space with no need for a corner post. The Cornerless option creates open plan living and offers more flexibility for your home
Available in any Single or Dual RAL Colour
The 'Choices' range of Aluminium Windows and Doors are available in any RAL colour to suit all requirements.
Want to find out more? Request a Callback from The Door and Window Company at a time that suits you.